Auto Body Repair in Beaverton, MI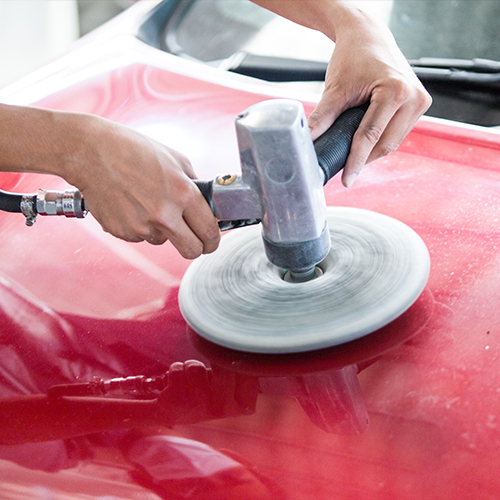 For more than 30 years, ABC Auto Body has been the body shop Beaverton and Billings, MI drivers have trusted to restore their vehicles. No matter your make or model or what the damage is, we'll get it into our shop and get to work. Our experienced team takes pride in what they do, delivering the best results through talented, experienced workmanship. From auto glass and paint to frame repairs and beyond, we do what it takes to make your car like-new again.
Been in an accident? We happily welcome insurance work and can collaborate with your insurance company to streamline the process. Once your claim is approved, we work quickly to make sure the work is done right.
Collision repair: Don't drive around with a constant reminder of your recent fender bender! We handle bumpers, door panels and other crumple zones, bringing your car back to a like-new condition after an accident. We even handle insurance claims work, so you get the repairs you need without the headache of dealing with insurance companies.
Auto glass repair: If your vehicle is missing a mirror or needs windshield repair to fix a major crack, schedule an appointment. We're wizards with auto glass and can deliver complete pane replacements for any and all glass that's damaged.
Paintless dent removal: Thanks to modern paintless dent repair technologies, our dent removal service comes without the need for any welding or sanding. This low-cost, quick solution is great for minor damages, and will have you hitting the road in no time at all in a car that looks like it just drove off the lot.
Frame repair: Not every auto body shop in Beaverton, MI is equipped for heavy-duty frame repair work. We are! We offer frame straightening and repair for unibody damages. Short of a complete loss from a totaled wreck, we can fix most major frame bends, twists and dents.
Auto painting: With the ability to match factory paint colors, as well as formulate custom colors, we'll paint your car the perfect hue for you. Whether it's part of collision repair or a customization job, trust our experienced paint team for flawless results.
Auto body damage can leave your car unsafe or even undrivable. Don't wait to call ABC Auto Body to schedule your appointment for auto body repair. From the frame to the paint job, we fix what's damaged so it looks great and drives safe.
Contact us
today at
989-435-2707
to learn more.